Add 2 Games to cart and discount will be seen at checkout. UPDATE it says Save 50% each on Qualifying Items offered by Amazon.com when you purchase 2 or more. Here's how (restrictions apply)
Games must be sold by Amazon.com
Prices before discounts
– Skyrim (Xbox 360, PS3 & PC) – $59.99
– Call of Duty: Modern Warfare 3 (Xbox 360 & PS3) – $57.99
– Batman Arkham City (Xbox 360 & PS3) – $54.96
– Uncharted 3: Drake's Deception (PS3) – $57.08
– Rage (Xbox 360 & PS3) – $51.99
Must pick Amazon as the seller and proceed to final checkout to see discounted price! No coupons or promo codes necessary for the deal. Just add and proceed to final check out.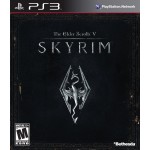 The Elder Scrolls V: Skyrim :
The Elder Scrolls V: Skyrim is the next installment in the award-winning Elder Scrolls series. Skyrim is the follow up to the 2006 Game of the Year, The Elder Scrolls IV: Oblivion and the next game from Bethesda Game Studios, creators of the 2008 Game of the Year, Fallout 3. The Empire of Tamriel is on the edge. The High King of Skyrim has been murdered. Alliances form as claims to the throne are made. In the midst of this conflict, a far more dangerous, ancient evil is awakened. Dragons, long lost to the passages of the Elder Scrolls, have returned to Tamriel. The future of Skyrim, even the Empire itself, hangs in the balance as they wait for the prophesized Dragonborn to come; a hero born with the power of The Voice, and the only one who can stand amongst the dragons. Skyrim (Xbox 360, PS3 & PC) – $59.99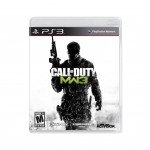 Call of Duty: Modern Warfare 3 :
Call of Duty: Modern Warfare 3 is First-person Shooter rooted in a fictional, but ultra realistic near-future conflict of mostly American forces with those of the Russian Federation around the globe. The third installment in the Modern Warfare branch of the Call of Duty franchise, Modern Warfare 3 features a heavy focus on multiplayer gameplay which includes innovative new functionality that encourages multiple gameplay combat strategies, a new 2-player co-op option, new play modes, weapons and more. The game also includes a gripping single player campaign that picks up where Call of Duty: Modern Warfare 2 left off, and game integration with the Call of Duty: Elite online service. Call of Duty: Elite is an online multiplayer oriented service launched simultaneously with Call of Duty: Modern Warfare 3. The service offers both free and subscription based levels of access and is dedicated to the game franchise, featuring lifetime statistics across multiple games, social-networking options, competitions, a mobile app, Facebook integration and more. Call of Duty: Modern Warfare 3 (Xbox 360 & PS3) – $57.99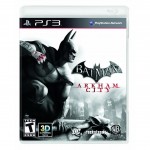 Batman Arkham City:
Batman Arkham City is third-person Action-Adventure game that delivers an authentic Dark Knight experience rooted in an original and engrossing story as well as a combination of melee combat, stealth, investigative and speed-based challenge gameplay. A sequel to 2009's Batman: Arkham Asylum, Arkham City features the full range of classic enemies seen in the previous game, in addition to Catwoman, who is a playable character and has her own storyline in the new release. Additional features include: a range of new gadgets, an increased number of possible melee opponents and a range of movement options for Batman that include leaping, sliding, gliding and the grapple hook. Batman Arkham City (Xbox 360 & PS3) – $54.96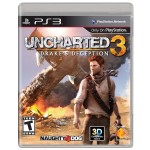 Uncharted 3: Drake's Deception (PS3)
Uncharted 3: Drake's Deception (PS3) is a unique third-person Action-Adventure game for play exclusively on PlayStation 3 that incorporates significant Shooter and Platformer gameplay mechanics resulting in another must-have game for PS3 players. The third game in the Uncharted franchise, Uncharted 3: Drake's Deception continues the adventures of the swashbuckling treasure hunter Nathan Drake, this as he finds himself in a new variety of challenging environments. Features include: interactive cinematic experience, stereoscopic 3D, an epic single player campaign and multiplayer support online as well as offline. Uncharted 3: Drake's Deception (PS3) – $57.08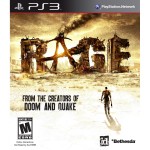 Rage (Xbox 360 & PS3)
Rage is a groundbreaking first-person shooter set in the not-too-distant future after an asteroid impacts Earth, leaving a ravaged world behind. You emerge into this vast wasteland to discover humanity working to rebuild itself against such forces as bandit gangs, mutants, and the Authority – an oppressive government regime that has a special interest in you in particular. Featuring intense first-person shooter action, breakneck vehicle combat, an expansive world to explore and jaw-dropping graphics powered by id's revolutionary id Tech® 5 technology, RAGE promises an experience like no other. Rage (Xbox 360 & PS3) – $51.99
Add any of the 2 Games above to cart and discount will be seen at final checkout.
Prices before discounts
– Skyrim (Xbox 360, PS3 & PC) – $59.99
– Call of Duty: Modern Warfare 3 (Xbox 360 & PS3) – $57.99
– Batman Arkham City (Xbox 360 & PS3) – $54.96
– Uncharted 3: Drake's Deception (PS3) – $57.08
– Rage (Xbox 360 & PS3) – $51.99