As effective as it is unique, the patented BlenderBottle by Sundesa is a great way to mix protein and meal replacement drinks while on the go, but it's also handy for mixing pancake batter while camping, mixing salad dressings and marinades, or just using as a water bottle. This 28-ounce BlenderBottle is great for 8- to 20-ounce drinks. The BlenderBottle is made of BPA-free plastic, while the lid and flip cap are made of #2 HDPE (high density polyethylene).
Effortlessly mix protein drinks, pancake batter, sauces, dressings and more by shaking bottle with patented BlenderBall
28 ounce capacity to the rim of the cup with measurements on the back up to 20 ounces
Stay-open flip cap, GripperBars make it easy to hold
Cup made of BPA-free plasic; BlenderBall made of surgical grade stainless steel
Dishwasher safe; do not use in microwave or with hot or warm liquids
The key to the BlenderBottle is the BlenderBall wire whisk–simply drop it in with your ingredients, screw on the lid, and shake. The surgical-grade stainless-steel BlenderBall moves freely throughout the bottle as you shake it, mixing the thickest ingredients with ease, and it's designed to remain in the cup until you've enjoyed your ingredients. Before shaking, screw lid firmly onto cup and press flip cap down until you hear it snap closed. For best mixing action, hold gripper bars and shake from the wrist. Powders mix best when liquid is added first.
The BlenderBottle is not for use with hot liquids. Hot or warm liquids (and other ingredients such as pancake batter, soda, etc.) may build up pressure within the bottle and cause the flip cap to open unexpectedly and spray contents. Not for use in microwave. Dishwasher safe (with BlenderBottle on top rack and BlenderBall in the silverware bin).
Because life's too short for lumps!
A wide variety of bright colors to choose from.
View larger.
BlenderBottle portable mixers let you make smooth, great-tasting drinks with ease. No batteries, no cord, no hassle!
Mix It Smooth–Anytime, Anywhere
Tired of sifting lumps through your teeth? Now there's a better way. With the BlenderBottle portable mixer, drinks taste better because they're mixed better.
BlenderBall mixes as you shake.
View larger.
Made of surgical-grade stainless steel, the BlenderBall wire whisk makes short work of your mixing needs. Simply drop the ball in with your ingredients and shake. The ball is designed to remain in the bottle until you've enjoyed the contents.
Simpler is better. No batteries or electricity means portability and dependability. Use it in the kitchen, at the office, at the gym, when you travel, or on the go. Did we mention it also makes a great water bottle? Now you can make great-tasting drinks anytime, anywhere. Life is about to taste a whole lot better!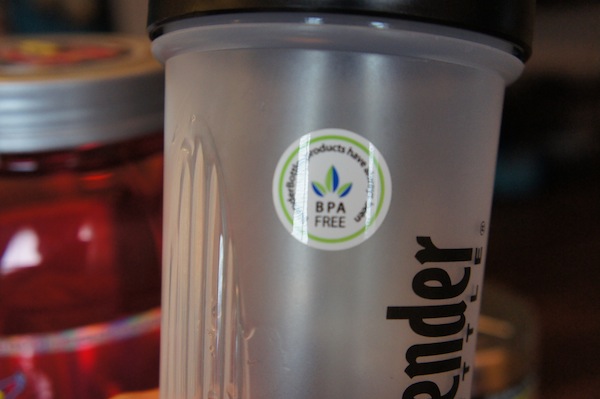 Mix, pour, and store–all in 1 container.
View larger.
Think Inside the Bottle
Make smooth, great-tasting drinks with ease.
View larger.
No Ordinary Bottle
Stainless-steel BlenderBall wire whisk inside
20- or 28-ounce capacity
Available in a variety of colors
GripperBars make it easy to hold
Embossed ounce and milliliter markings
StayOpen flip cap won't close on your nose
Easy to clean–dishwasher-safe
Large drink/pour spout
Secure screw-on lid prevents leaks
Wide mouth makes it easy to add ingredients
Fits in most car drink holders
BPA-free
Unlimited Possibilities
Nutrition/Protein Shakes
Salad Dressings
Pancake Batter
Yogurt Smoothies
French-Toast Batter
Lump-Free Gravy
Scrambled Eggs
Pudding
Omelets
Water
Indications
Food sensitivity: BPA-free.
Ingredients
N/A
Directions
Recommended use: Perfect for:
•Protein shakes
•Nutrition drinks
•Scrambled eggs
•Omelets
•Meal replacement drinks
•Salad dressing mixes
•Smoothies
•Dressings
•Gravy
•Pancake batter
•Water
The BlenderBall is surprisingly effective. Try adding these and other ingredients for a flavorful experience: ground oatmeal, peanut butter, yogurt, applesauce, cocoa powder, fruit juice, cinnamon.