Now that you have the brand spanking new Amazon Kindle Fire, here is a list of the top best apps from the Amazon Appstore that you can download for the Amazon Kindle Fire today.
Alot of these apps are also free to download and there is one free paid app a day that is offered at the Amazon Appstore.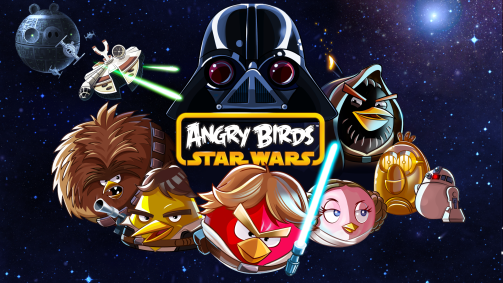 Angry Birds The pigs are hungry and eggs are on the menu; the survival of a flock of friendly, colorful birds is threatened. When the greedy green swine raid the flock's nest, the unexpected happens: a rage is kindled within the birds that only revenge can quench! Your job is to help the Angry Birds seek vengeance against the pigs with the help of a finger-powered slingshot, a good dose of strategy, and a bit of luck. The goal of the game is to catapult each bird toward the pigs, who hide behind a variety of destructible materials. Use each bird's unique skills to break through crates, boards, stone, ice, snow, glass, boulders, and dynamite to vanquish the devious pigs. It's the world's most popular physics-based casual game for many reasons: quirky characters with unique abilities, 285 levels of challenging pig fortifications to defeat, and lots of hidden rewards for you and your feathered friends to discover.
Newest Angry Birds App edition: Star Wars –
A long time ago, in a galaxy far, far away…
…a group of desperate rebel birds faced off against a galactic menace: the Empire's evil Pigtroopers! Rebel birds, striking from a hidden base, have won their first victory against the evil Imperial Pigs. During the battle, Rebel spies managed to steal secret plans to the Empire's ultimate weapon, the PIG STAR, and are racing to deliver the plans to the rebel birds.
Now they need your help! Join an epic adventure with the Angry Birds in the legendary Star Wars universe! Use the Force, wield your lightsaber, and blast away Pigtroopers on an intergalactic journey from the deserts of Tatooine to the depths of the Pig Star — where you'll face off against the terrifying Darth Vader! Can you become a Jedi master and restore freedom to the galaxy? Time to grab your lightsaber and join the adventure! May the birds be with you!
Amazon Appstore: Angry Birds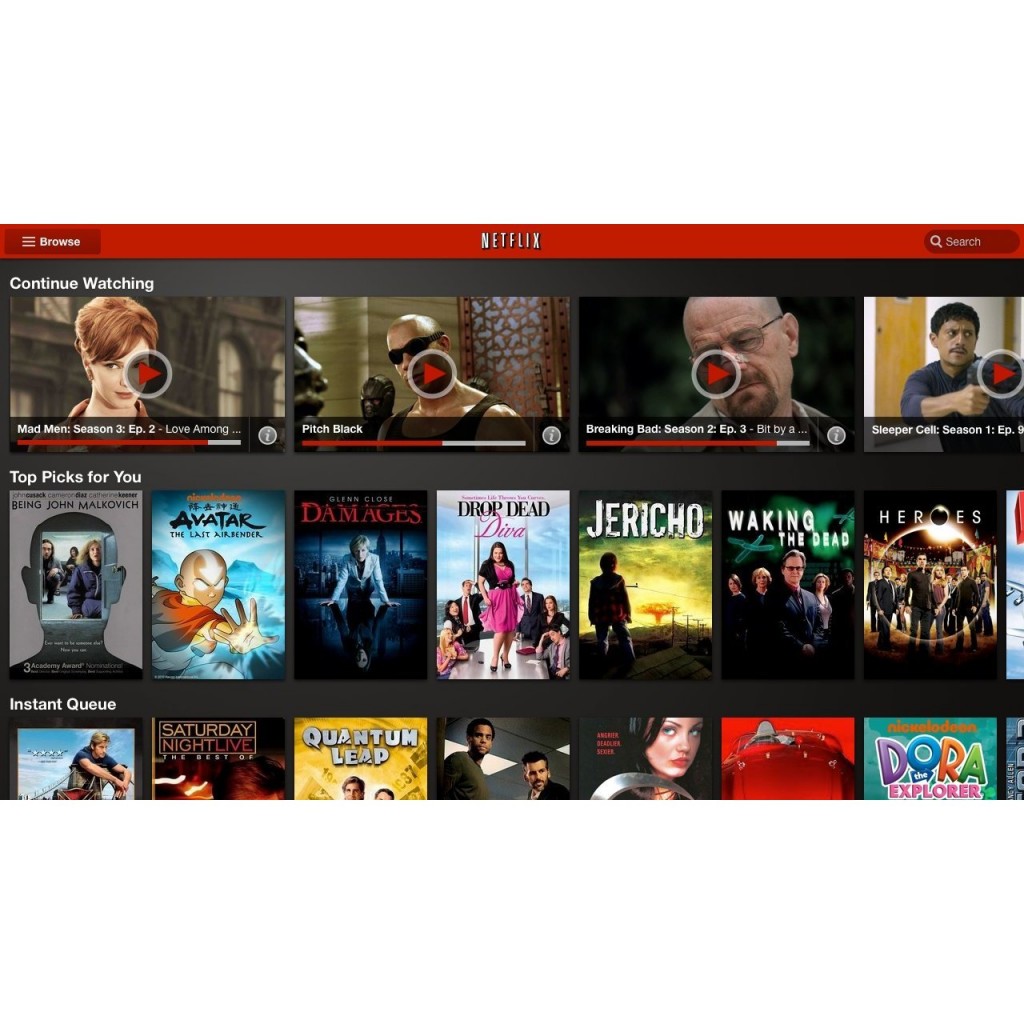 Netflix Access your favorite TV shows and movies with this free Netflix app and enjoy instant streaming right to your Kindle Fire! Internet access and a valid payment method are required.
• Use your current Netflix membership on your Kindle Fire
• Watch your favorite movies and TV shows as often as you want
• Resume watching where you left off on your TV or computer
• Browse movies and manage your instant queue
• Search by title or peruse genre listings
Download Netflix for free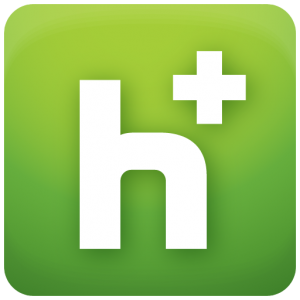 Hulu Plus offers hit TV shows and award-winning movies anytime. Instantly stream any current season episode of top shows like Modern Family, The Office, The Daily Show with Jon Stewart, and many others. Catch up on classic series including Lost, Chapelle's Show, and Battlestar Galactica, or explore hundreds of critically acclaimed movies from The Criterion Collection and Miramax. Available on Internet-connected TVs, Blu-ray players, gaming consoles, and mobile devices for $7.99/month with limited advertising.
Current Hit Shows on Hulu Plus on Kindle Fire
Watch the full current season of top shows like House, Grey's Anatomy, Gossip Girl, South Park, and many more from ABC, Comedy Central, Fox, MTV, NBC, The CW, Warner Bros. Television Group, and other networks.
Classic Series
Catch up on past seasons of current and classic TV series such as Saturday Night Live, The X-Files, The A-Team, Law and Order: SVU, Arrested Development, and more.
Critically Acclaimed Movies
Enjoy hundreds of movies including Oscar winners from Miramax and some of cinema's most important movies from the Criterion Collection.
On Your TV and More
Hulu Plus is available on the Kindle Fire, Microsoft Xbox 360, Sony PlayStation 3, Roku streaming players, Internet-connected TV, and Blu-ray players, smartphones, tablets, and many other devices. Enjoy unlimited instant streaming for $7.99/month with limited advertising.
Try it Free
Try Hulu Plus risk-free with a 1-week free trial. To learn more and sign up, visit Hulu's website. Cancel anytime.
Watch current season episodes and full back seasons of hit TV shows
Enjoy popular and critically acclaimed movies from Miramax and the Criterion Collection
Stream instantly on the Kindle Fire and Kindle Fire HD, gaming consoles, Internet-connected TVs, Blu-ray players, smartphones, set-top boxes and many other connected devices for $7.99/month with limited advertising (cancel anytime)
Sign up for a free trial on Hulu's website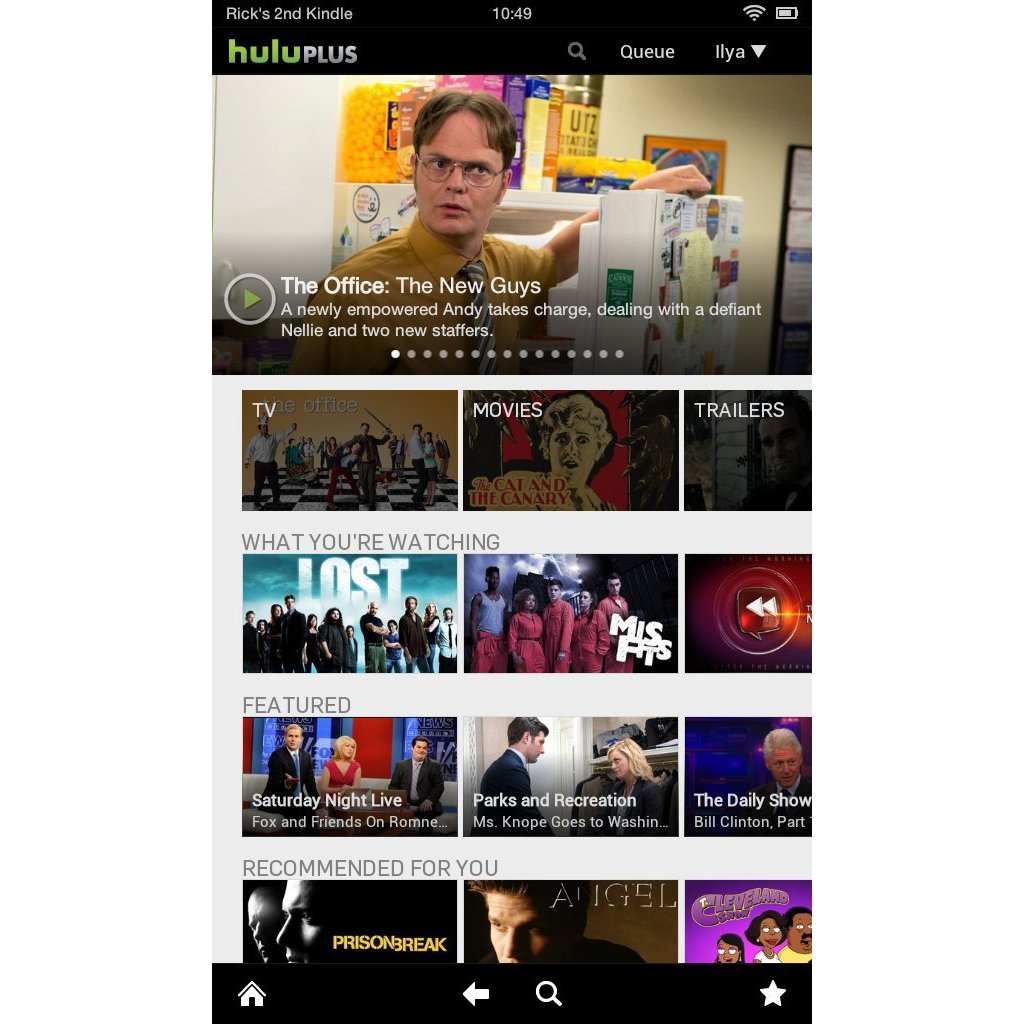 Download Hulu Plus for free on Kindle Fire at Amazon Appstore

Pandora is your own free personalized radio now available on your Android device. Pandora on Android offers the same capability as the popular online website, Pandora.com: the ability create personalized radio stations based on your favorite artists and songs.
•Instant, streaming access to your favorite music on the go
•Easy-to-use user interface includes access to artist bios
•Skip, rate, and bookmark songs
•Create new stations directly from your smartphone
•Access and manage your personalized stations online
Pandora uses The Music Genome Project to capture the essence of music at the most fundamental level. This allows Pandora to take a deeper look at your favorites and suggest new music you'll love. Pandora will even tell you what musical features made them suggest your new favorites.
Purchase the Pandora One subscription for $3.99/month and get ad-free listening as well as the following Web features: higher-quality audio, a desktop application, and custom skins.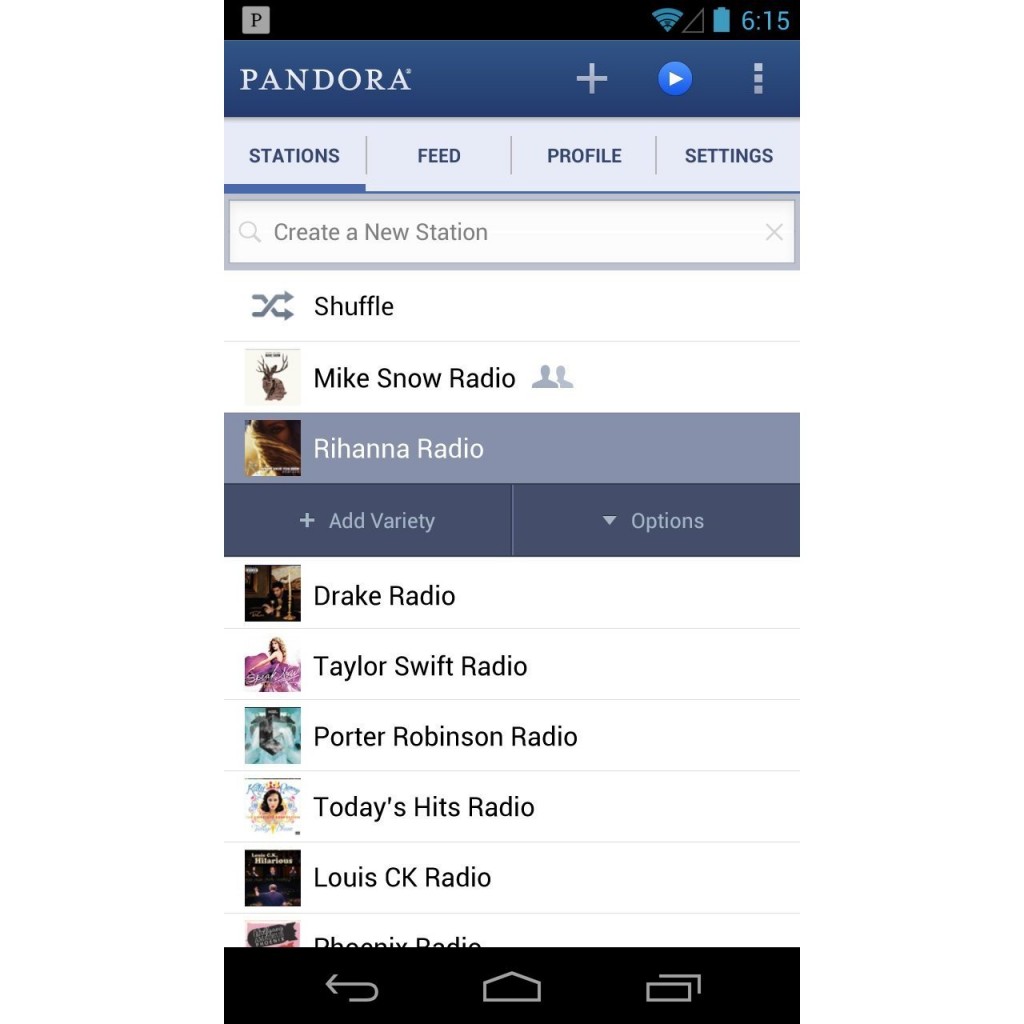 Download Pandora for free for the Kindle Fire on Amazon's Android Appstore
Suit up with a selection of the coolest jetpacks ever made and take to the skies on a one-way trip to adventure! Pick up and start flying in seconds, but spend hours enthralled by Jetpack Joyride's addictive gameplay.
You'll play as Barry Steakfries, the square-jawed and grizzled hero of the game. Barry must break into a secret laboratory to commandeer the experimental jetpacks from the clutches of evil scientists. The controls couldn't be easier–simply touch the screen to ascend and release to descend. Rain bullets, bubbles, rainbows, and lasers on your hapless enemies as you fly towards higher and higher scores!
Start off with the legendary Machine Gun Jetpack to scatter the evil scientists. Collect coins and complete missions to earn cash and buy new gear in The Stash. Pick your favorite jetpack and snazzy outfit, stock up on items, and get back out there for more action!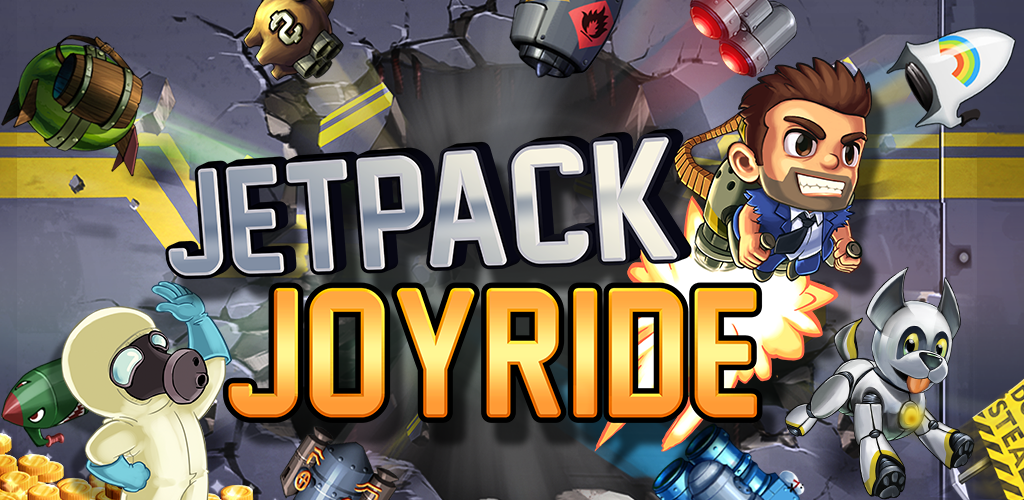 Upgrades include:
• Laser jetpack
• Steam-powered jetpack
• Flowery lei and grass skirt
• Zombie head
Keen reflexes are your best weapon to avoid obstacles in your path. Dodge lasers, electricity fields, and even guided missiles. thankfully this is a top-secret lab–there will be even more goodies Barry can collect along the way. Stay out of danger to pile up massive scores, unlock achievements, and beat your friends on the online leaderboards.
Get a boost of speed and power using the Lil' Stomper, Profit Bird, and the Crazy Freaking Teleporter. Splash out and uUpgrade the vehicles with coin magnets or shiny gold plating for that extra bit of style. Stay alive, get funky, and lose yourself in Jetpack Joyride. Barry Steakfries will provide.
Jetpack Joyride Reviews
"Likely the best dollar you'll spend this summer." — MTV
"Jetpack Joyride is, quite simply, an amazing game." — IntoMobile
"Like all the best mobile games, Jetpack Joyride is criminally simple." — Kotaku
"We are already blown away. Halfbrick looks like they have another hit on their hands." — AppAdvice
"A miracle, by all accounts." — PocketGamer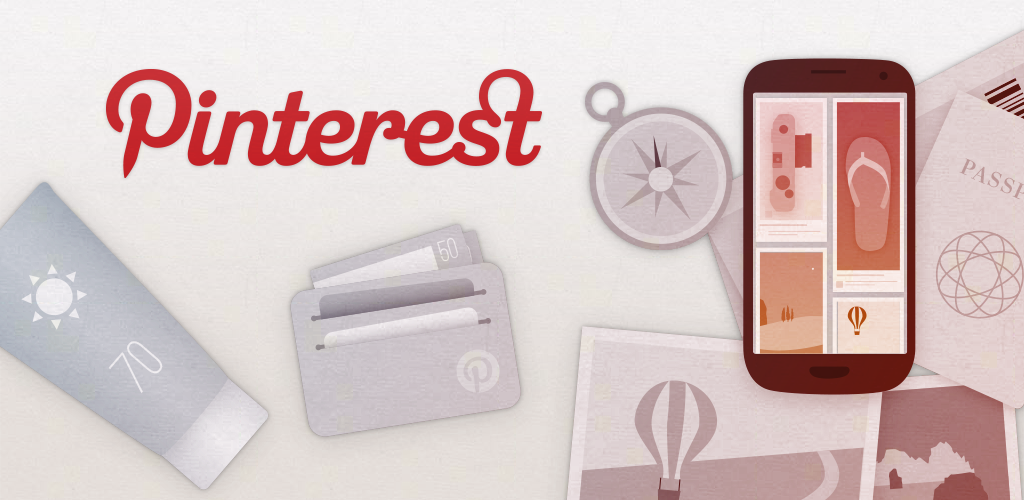 Pinterest is a tool to find your inspiration and share it with others. Use it to collect things you love, organize and plan important projects, and more.
Pin images from around the web.
Discover pins and boards you love.
Get inspiration from DIY, Travel, Food and other categories.
Pin with your camera.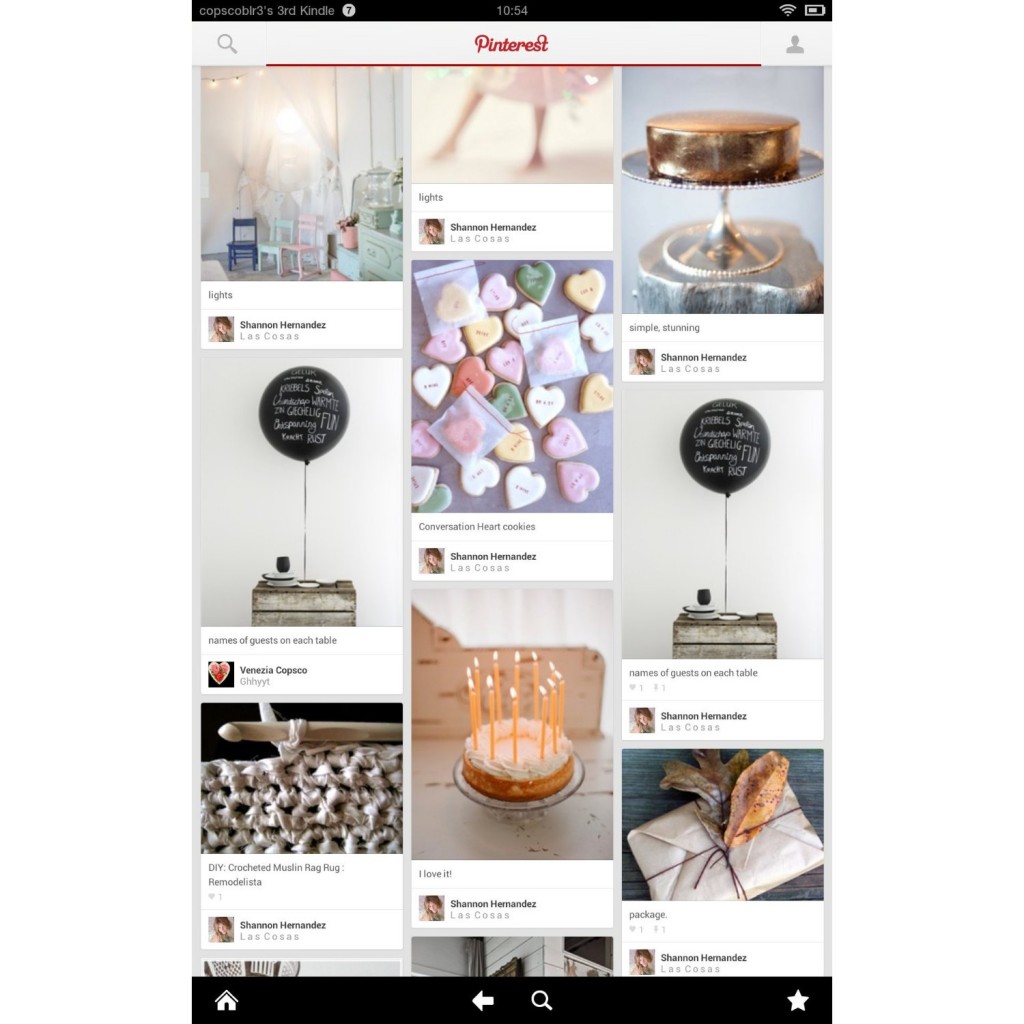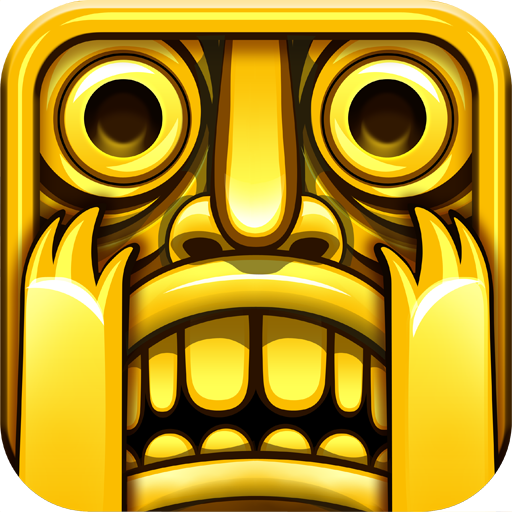 Simple swipe and tilt controls that are easy to use and just feel right
Level up your character and use crazy powerups
Original 3D running mechanic combining turning, jumping, sliding and tilting – the first of its kind!
Play as 7 different characters!
Incredibly fun, just one more time, endless game play!
The addictive mega-hit Temple Run took the mobile gaming world by storm. Now it's available on Amazon's Appstore for Android! All your friends are playing it–can you beat their high scores?
Go On, Take the Idol and Run
Well, now you've done it. You stole the cursed idol from the temple, and the Evil Demon Monkeys are nipping at your heels. There's only one option: run for your life!
Test your reflexes as you race down ancient temple walls and along sheer cliffs. Swipe to turn, jump and slide to avoid obstacles, collect coins and buy power-ups, unlock new characters, and see how far you can run!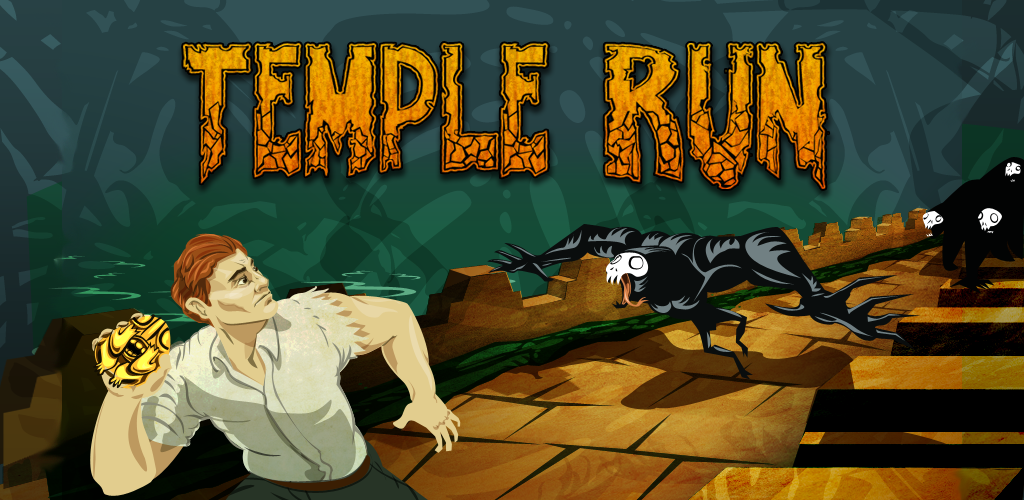 Temple Run Reviews
"In every treasure hunting adventure movie there's one scene in which the plucky hero finally gets his hands on the treasure but then has to navigate a maze of booby traps in order to get out alive. Temple Run is this scene and nothing else. And it's amazing." -SlideToPlay.com
"Most thrilling and fun running game in a while, possibly ever." -TheAppera.com
"A fast and frenzied experience." -IGN.com
"Very addicting… definitely a very different running game." -Appolicious.com
• Voted by TouchArcade Forums as Game of the Week
• One of TouchArcade's Best Games of the Month