Nintendo (NTDOY) revolutionized games in 2006 when it rolled out the Wii, featuring a motion-sensitive controller. Now it's upgraded the groundbreaking console with the Wii U, which features two main improvements. The first is a hand-held tablet called the GamePad, which includes a tablet touch screen to play games, in addition to the normal buttons. Next, the Wii U features high-resolution graphics, unlike its predecessor. "The Wii U is pretty radically different."
You can also stream online video content or surf the Web, and use the controller as a universal remote. Plus the Wii U lets you play games on the tablet instead of the TV.
The Wii U may provide a much-needed shot in the arm for Nintendo stock, which has traded down to around $16 from above $70 in 2008.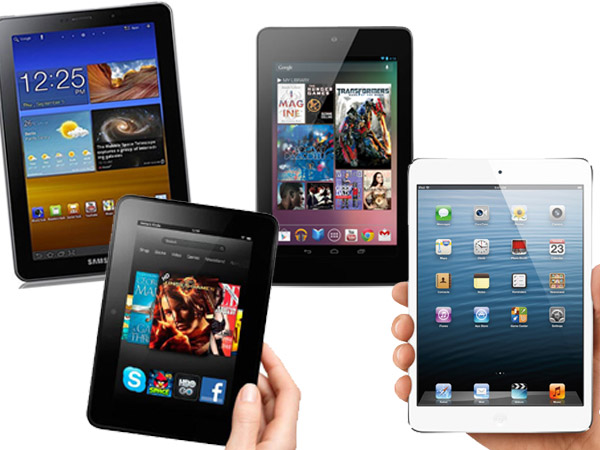 Leading the pack of new tablets will be the iPad Mini from Apple (AAPL), sporting a 7.9-inch screen that sets it apart from the 7-inch screen crowd.
But the iPad Mini is pricey, at $330 to $660. So lots of shoppers will opt for the Nook HD from Barnes & Noble (BKS). At just $199, it offers better screen quality than the Amazon.com (AMZN) Kindle Fire HD and is lighter, say reviewers at Consumer Reports and the New York Times.
Google (GOOG) enters the fray with the Nexus 7 ($200). Note that this is the first piece of hardware sporting the Google brand. Does this mark a new direction (and profit source) for the search giant?
Consumers who want the convenience of touch on a tablet, and the old familiar keyboard, will go for the Surface, offered by Microsoft (MSFT). And for kids, there's the Nabi 2, which runs on Android and features a protective frame.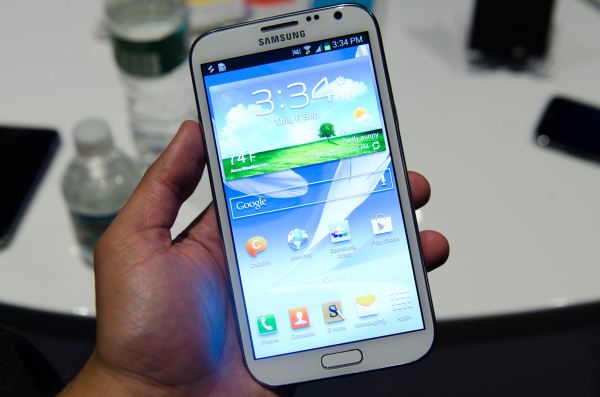 Take a smartphone and cross it with a minitablet, and what do you get? A phablet. "It's a phone with a screen on steroids that's big enough to be like a tablet," says Ramon Llamas, research manager for mobile phones at IDC, a technology research group. Phablets usually sport 5-inch screens, which means they're better than smartphones for watching movies or playing games.
Some phablets come with a stylus that makes it easier to work in spreadsheets or PowerPoint, says Llamas. Two he particularly likes are Samsung Electronics' (SSNLF) Galaxy Note II, which goes for $300 with a contract purchase from Verizon Communications (VZ), and the Droid DNA by HTC, which costs $200, with a Verizon contract.

Digital books continue to catch on, and many shoppers will be opting for the latest Nook Simple Touch from Barnes & Noble (BKS) to get family or friends in on the trend this holiday.
This Nook is cheaper than the comparable e-reader from Amazon. They're technically priced the same, but you don't have to pay extra for a charger, included with the Nook, and you don't have to pay $20 to get ads removed, as with Amazon's version. Plus the Nook is lighter.
You also don't give up any content, since Barnes & Noble has comparable book offerings. The "GlowLight" features special settings that allow the Nook to work well in sunlight or low light. If you opt for the Nook, you won't be alone. Barnes & Noble digital content sales grew 46% in the most recent quarter.
Quality Nook e-readers and tablets should help Barnes & Noble move away from its reliance on brick-and-mortar stores, which has been one of the chief challenges for its business and stock.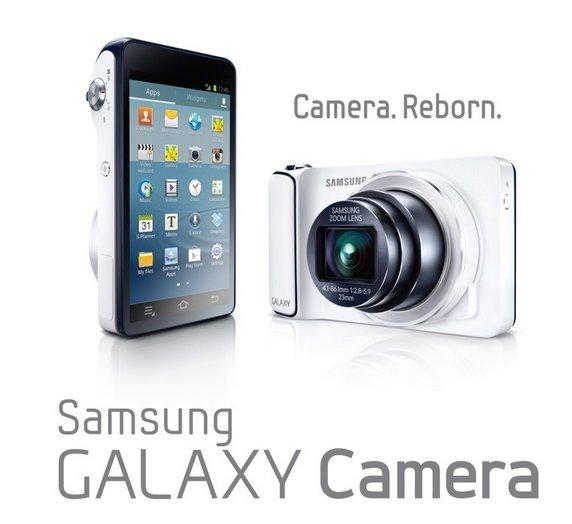 The Samsung Galaxy Camera takes "shoot and share" to a new level, by combining the features of great compact camera with the connectivity of a smartphone. It's Wi-Fi enabled, so you can quickly post your pics to Facebook (FB), email them to friends or move them to cloud storage. And it outperforms smartphones on the quality of videos, low-light shots and images overall.
Here's another advantage: It's powered by the Android Jelly Bean operating system. So you can load on cool apps for shooting and editing — and who knows what else as developers contribute. That's not an option with most cameras.
All of this suggests the camera will be popular this holiday season, says Ben Arnold, a tech gadget analyst with NPD. "It's part smartphone, part digital camera. But it is by far a better camera that you have on your smartphone," he says.
You do have to buy a monthly data plan from AT&T (T), for $10 or more. And the camera is not cheap. But early adopters are used to paying up. And this is the first camera available in the U.S. with a data plan and only the second with the Android OS.
Samsung Electronics (SSNLF) phones already offer a serious challenge to archrival Apple (AAPL), and the Samsung Galaxy Camera gives Samsung another leg up in this war.
Early reviews suggest smartphones powered by an overhauled Windows operating system may do better than a lot of people expect. "I'm a huge fan of Windows Phone because it has a different user interface. It's not the dreaded wall of icons," says Llamas, who manages mobile phone research at IDC.
Instead of the app-centric approach found on Android phones and the iPhone, the Windows Phone 8 interface features information-rich tiles that serve as windows to your favorite websites, your email, digital content or whatever else you choose. The tiles are "live," meaning they'll regularly display social media site updates, news updates, new mail messages or fresh sports scores, depending on how you set them up.
The Windows Phone 8 is a complete overhaul of the Windows 7 phone, offering faster processing power, high-definition screen capability and expandable memory. "Windows Phone 8 is absolutely worth using, especially if you enjoy a simpler, bolder interface," according to CNET. A Kid Corner lets you convert the phone over to a children's entertainment center that keeps the phone and the Internet off limits. Two popular models are the light and trim HTC Windows Phone 8X and the Nokia (NOK) Lumia 920, which offers more features. Early reviews suggest the Windows Phone 8 might help Microsoft (MSFT) finally get seriously into the phone game.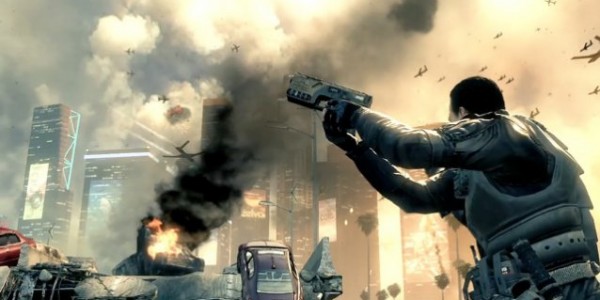 Sluggish game sales have troubled companies like GameStop (GME), Activision Blizzard (ATVI) and Nintendo (NTDOY) all year, but that's changing this holiday. Upgrades of popular titles will be popular gifts. Already, "Call of Duty: Black Ops II," from Activision, is shooting out the lights. Sales topped $500 million in its first day on the market in mid-November. "It's just screaming," says Dartmouth Tuck School of Business professor Eric Johnson.
"Halo 4", from Microsoft (MSFT), also put in a good performance, grossing $220 million on its first day of sales Nov. 6. That's impressive, analysts say, because it's available for only one gaming platform, the Xbox 360.
Besides these two, Mintel projects that the following titles will do the best this holiday season: "Hitman: Absolution" from a Japanese company called Square Enix (SQNXF); "Assassin's Creed III" and "Far Cry 3" from Ubisoft Montreal, a division of French publisher Ubisoft Entertainment (UBSFY); and "New Super Mario Bros" and "Lego: Lord of the Rings" from Nintendo.

Just about everyone loves TV. And just about everyone loves the Internet. So why haven't we seen a Reese's Peanut Butter Cups moment, mashing the two into one? Companies like Apple (AAPL), of course, are said to be working on a grand merger. Meanwhile, this season, Roku, sold by a private company, offers an affordable way to get at least a lot of the Internet onto your TV. So its boxes will be a hit.
The biggest attractions are that it they are cheap and easy to use. "They are simple enough that they are good grandparent gifts," says Ackerman. Just hook it up to your Internet connection and voilà, you have streaming content on your TV. But don't expect a Web browser. Instead, you get a set of channels to use, such as Netflix, Hulu Plus, HBO Go and MLB.TV, says Ackerman. Roku also offers good search capabilities across these platforms, he says.
This device will be a big hit with "cord cutters" who want to ditch the monthly cable bill. Another product in this camp: Boxee TV, which is being sold through Wal-Mart Stores (WMT) this holiday season. You'll be thankful these boxes are so cheap, because they will evolve rapidly. "In two or three years these boxes will look like a horrible stopgap, but they are getting more refined," says John Bradley, an editor at Wired.

As we fire up more songs, videos and games on our mobile devices, sales of quality headphones are taking off. "We have seen increases, especially in those priced over $100," says Arnold at NPD, which examines sales data from retailers to spot trends. "Especially during the holidays, they make a good gift. Headphones are huge."
Literally. Many of the popular portable headphones aimed at the college crowd — a key demographic here — are large, which helps pack in better quality. Headphones now often have built-in microphones for calls.
But the Beats by Dre Executive headphones are more compact, without sacrificing on quality, one reason Arnold thinks they will be a hit this holiday season. "If you don't want to be the person walking around with huge cans on your head, these offer more of an adult look, while maintaining quality," he says. Road warriors will find they fold up nicely to fit into a briefcase. And they offer noise cancellation, but this feature requires batteries.

More info and reviews on Amazon
Any trip home for the holidays may well involve an age-old routine: the battle of the thermostat with Dad. Well, it may be time to dazzle Dad with a new thermostat that just might persuade him to turn up the heat — since the thermostat may save him money in the long run.
The Nest Learning Thermostat, sold by a private company, monitors your behavior and controls heating systems, air conditioners, humidifiers and dehumidifiers, based on your habits. An "auto away" feature figures out when your house is empty and adjusts temperatures accordingly within a half-hour. Wi-Fi access lets you control your thermostat remotely to make sure the house is heated or cooled by the time you arrive.
The latest thermostat — from "father of the iPod" Tony Fadell — upgrades one first released a year ago. It is smarter, and it works with more home heating and cooling systems. The price may seem high for a thermostat, but the company claims you can save up to 20% of your annual energy bill. Dad shouldn't be thinking about the price tag, since he'll be getting his for free as a gift. That 20% savings should put a smile on his face.